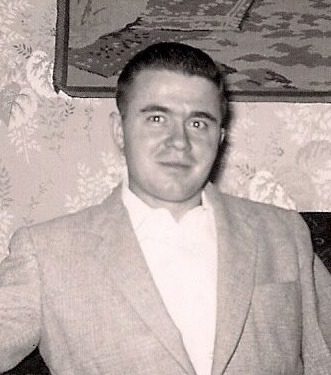 William Cody Harpold Jr, most recently of The Lodge, Austin TX, died peacefully in his sleep at Floresville Residence and Rehabilitation Center early Tuesday, April 11, 2017 at age 87.
Bill was born the first of eight children on January 26, 1930, in Washington D.C.  Though crippled due to a birth injury, Bill worked hard all his life, getting his first job "at 18-1/2" as he was proud to relate.  As an adult, he took up roller skating, which he continued for 50 years, and bowling, which he continued for 30.
He worked at Washington Post for 31 years, as well as several other jobs;  upon retiring he moved to Texas to be near his brother, Norman.  Not ready to be idle, he joined several Senior Centers, near Round Rock, organized and played dominoes, bingo, and bunco.   He urged every retired person to be active.
Bill was preceded in death by his parents, William Cody Harpold Sr and Drewry Elizabeth Woody Harpold, of Hagerstown MD; a sister, Florence Elizabeth Dean, of Kearneysville MD; a brother, Richard Norman Harpold, of Ovilla TX.  Bill is survived by two sisters, Juanita Mozelle Cutler, of Three Churches WV, and Lois Ellen Harpold, of Hagerstown MD; and three brothers, Charles Woody Harpold, Boynton Beach FL,George Michael Harpold, Frostburg MD, John Arthur Harpold, Lebanon PA.   And over 100 nieces and nephews from three generations.