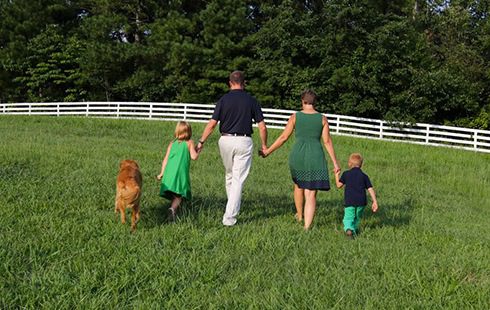 For thousands of years, and throughout most of the world, burial customs have been used to honor the dead and heal the living.  Thee great religious traditions, which gave us our end-of-life rituals, have invited us to find solace in the fact that we are all connected to the same natural cycle of birth, death, decay, and rebirth.
Countryside Memorial Park is a green burial – a natural burial – cemetery that offers a burial alternative that allows the body to be returned to the earth and naturally recycled into new life without the use of toxic embalming fluids, metal caskets and concrete vaults.
Our goal is to provide a commonsense, traditional, affordable alternative to contemporary burial—a choice that respects you and your loved ones.